---
---
TUNING TIPS:
If being used on a TP3 frame or other skinny arm frame, consider reducing ramp up/start up power by a notch or two from default.  Strongly recommend turning on the D notch filter in any flight code you're running.  Consider reducing PID's a bit from default and increasing TPA.  The cross braces for the TP3 arms will allow you to reduce filters and achieve higher tuned control performance if you're searching for it.
This video may be helpful: 


Recommended uses:


Extended use cases:

3" with 4S is fine but tuning will be a PITA.  See tuning tips.

4" (4023 twin blade) with 2S or 3S is okay but again, difficult to tune.
Checkout the TP3 blog for more details


HEADS UP!
Please be careful tightening mounting screws.  These motors are tiny.  You can strip the screw channel if you over tighten them.  Consider some locktite if you're worried.


Specifications:
~6.0g with long, ~85mm wires

Mounting: 9mm diameter, 4 hole, M2

27awg silicone motor wire

2mm press fit prop shaft that's 5mm tall

2mm internal shaft all the way through

T-mount prop mounting also

5mm size bearings

C-clip bell bottom and no C-clip n top

0.15mm laminations

7075 aluminum

Single piece bell design
Included:
1x motor

2x 8mm screws for T mount props

4x 5mm screws
Recommended use:

Low load 3" prop: Gemfan 3016 highly recommended

Recommended all up weight (including 3S battery): 88-109g

The same 3S setup works fantastic with 2S 450mah batteries too
3S 3" Drivetrain:
FPVCycle 13mm 5000kv 2mm press fit prop motors
---
Great motors, but props can be a challenge
These motors are excellent, super smooth and really durable. The only downside is that there are very limited prop options when it comes to 2.5 in size that will fit the 2 mm shaft. I would love to see this go straight t-mount, or HQ/gam fan put out a three blade and a buy blade 2 mm shaft prop.
13mm motor 6350kv
Nice motors. I have these in all kv's, and I like them all. Good balance of power for weight. These on 2s 3" are really fun to fly. They do require a lot of voltage. When the voltage drops in the lower range it seems like the motors struggle to maintain speed, and I get some wobs. I thought it was a tune issue then I tried newer, and older batteries. They were like night, and day the difference in performance. I am going to buy more.
FPV cycle 13mm 5000kv
Smooth and very high quality motors. I wouldn't expect anything less from Bob.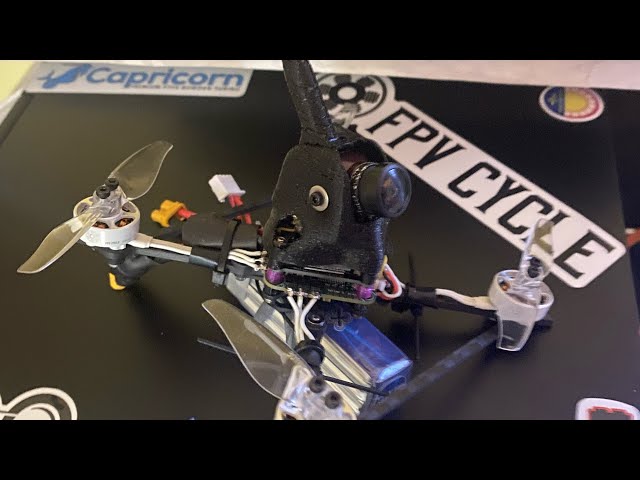 Smooth
Took a little tuning to dial them in, but once I got it, these little suckers started to sing. They're also very pretty looking on my tp3 build. Thanks, Bob, for all you do for the hobby. And don't forget to floss!